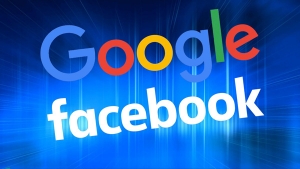 Facebook and Google Could Be in The Crosshairs at New FTC Hearings
The Federal Trade Commission (FTC) has announced new public hearings set for September, 2018 and extending to January, 2019. The hearings, which will be streamed live online, will focus on "Competition and Consumer Protection in the 21st Century." Specific areas for discussion include antitrust, data and consumer privacy, all of which are currently burning issues in regard to how Google, Facebook and much of the industry operate. The FTC will be accepting public comment on the issues up to August 20.
Google Announces the End Is Near for The Old AdWords UI
Earlier this year, Google announced that it will be phasing out its old AdWords user interface by year's end. In a series of notifications sent to advertisers this week, the company revealed that it is now putting those plans into motion, with some advertisers being told the switch will be made on July 10. Google's AdWords Help Page provides a quick reference map so users can see "how to quickly find key features in the new AdWords experience."
Bing Now Lets Users Search with Their Cameras
In a June 21 blog post titled "Visual Search from Bing now lets you search what you see," Bing announced upgrades to its visual search features allowing users to "search, shop, and learn" using photos on their cameras. Someone wishing to learn more about an object in a photo they have taken, simply uploads the picture and Bing will suggest links which possibly hold more information about it. In terms of shopping, Bing will show similar items to the one in the picture, along with prices and sellers.
Google Makes It Easier for Users to Access Privacy Controls
On June 21, Google announced "an improved Google Account experience" which includes making security and privacy options more visible to account users. The new look will make it easier to navigate through your accounts and locate sections with "personal info, your devices, payment methods, purchases, subscriptions, reservations, and contacts." The move may be in keeping with data protection rights governed by the General Data Protection Regulation (GDPR) which took full effect last month.
Coming Events
INBOUND – HubSpot's Annual SEO Event Is On This September
INBOUND will be held between September 4 – 7 at the Boston Convention & Exhibition Center, Massachusetts. The event drew a massive crowd of over 21, 000 attendees from more than 100 countries last year. Event host, HubSpot, promises attendees this year will gain "pages and pages of actionable tactics" to apply to their business. Tickets are discounted until July 15, and begin at $399 and go up to $1899 for a VIP Pass.
MediaPost's Search Insider Summit, an SEO Mainstay, set for December
The MediaPost's Search Insider Summit will be held at Stein Eriksen Lodge, Utah from December 12 – 15. Attendees can expect "Unparalleled access and knowledge sharing with the leading minds in the Search Marketing Industry." The event features over 40 presenters and offers attendees the opportunity to mingle with peers during the conference and in a host of winter activities. Until November 12, tickets are available at the discounted price of $3595.