Refining their image and improving ease-of-use has been in the spotlight for Google, Facebook and Bing Ads this past week. We'll take a look at what exactly has been going on with these three industry giants plus fill you in on back-to-back SEO conferences on either side of the Atlantic.
Bing Ads Renames and Upgrade Its Annotation Feature
Bing Ads Annotations has been renamed Automated Extensions. The change was revealed in a June 26 blogpost which also highlighted some of the new features Automated Extensions will offer advertisers. These include "reporting and opt-out in the UI for the 10 Automated extensions currently available." According to the company, the data which feeds Automated Extensions is sourced from the user's website and ad descriptions, plus Bing Shopping feeds, Twitter, Bing queries and consumer reviews, among others.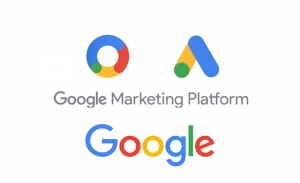 Google Rebranding AdWords and DoubleClick
With a view to helping marketers "connect at every step of the consumer journey," Google unveiled a series of mergers and rebranding among several of its brands. For starters, Google AdWords is being renamed Google Ads and will include a new campaign type specifically geared towards small businesses. Also, the company will be combining its DoubleClick for Advertisers and Google Analytics 360 Suite products into Google Marketing Platform to provide "stronger collaboration for enterprise marketing teams." Finally, Google's DoubleClick for Publishers and DoubleClick Ad Exchange will be unified as Google Ad Manager.
Facebook Increases Page and Ad Transparency
By increasing advertiser accountability, Facebook is hoping to increase transparency while minimizing abuse on its platform. The company announced that it will be providing users with "more information about any organization and the ads it's currently running" not just on Facebook, but also on Instagram and Messenger, as well as on Facebook's partner networks. The information, along with the date the Page was created and any previous name it went by, can be accessed in each Facebook Page's "Info and Ads" section.
Upcoming Events
"Power Up Your Skills" at the 2-Day Searchlove Conference
Searchlove takes place on October 15 and 16 at the London Brewery, London with the promise of "rock solid Wi-Fi" in a setting which mixes "historic charm with modern comfort." Topics to be covered by its line-up of industry leaders include analytics, optimization, content and paid promotions. A VIP dinner and a party night are included so attendees can meet and share in a relaxed setting after formal sessions. Early bird tickets are available with a £200 discount and a special "buy four get one free" offer.
Live Site Reviews a Major Feature for Pubcon Las Vegas 2018
Pubcon which started in 2000 is the search industry's longest-running conference. This year's Pubcon Las Vegas 2018 will be held at the Las Vegas Convention Center, Nevada from October 16 to18. The multi-track event has a host of speakers already confirmed, including Purna Virji, Senior Manager of Global Engagement at Microsoft. Activities include live site reviews by industry leaders and analysts plus the much-anticipated staging of the 6th Annual U.S. Search Awards.