Here are five white hat link building techniques that will help your website rank higher in search engine results pages (SERPs). Link Building is an essential factor for ranking. It becomes all the more vital if you're in a competitive niche. A healthy number of backlinks from high-authority websites in your niche can help your content rank faster on Google.
What is white hat link building?
There are two major ways to build links for your websites; white hat SEO, or the legal way, and Black hat SEO, or the prohibited way. Black hat SEO might be able to give you results, but they operate in shady areas. They manipulate google algorithms to appear in the Search Engine Ranking Pages (SERPs). Google penalizes websites that use Black hat SEO. Once your website gets penalized by Google, it will be challenging for it to survive, let alone rank.
White hat SEO, on the other hand, is a google approved tactic to improve your website's domain authority. These techniques help you gain organic traffic and help your website in the long run.
Why are white hat link building techniques important for SEO success?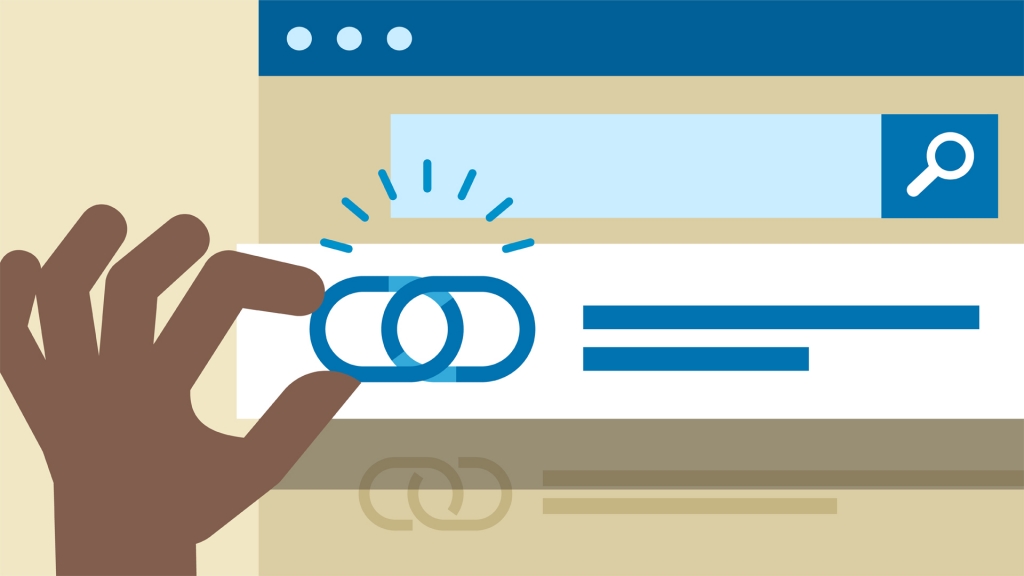 White hat link building techniques are in line with google webmaster's guidelines. When websites follow these guidelines, it helps the search engine giant find, follow and rank them. Back in the early days of the internet, this was easy as websites would flood themselves with useless backlinks. But with the Google Penguin update in 2012, they made the quality of backlinks a ranking factor instead of their quantity.
Today, high-quality backlinks through white hat link building techniques are a deciding ranking factor. There are several ways you can do this.
The top 5 white hat link building techniques are;
1. Guest Blogging
Guest posting on related, high-authority websites is a great way to link building. Writing top-quality content for other websites helps you get more organic traffic and high-quality backlinks.
Here's how to do guest blogging right;
Ensure a featured bio
It would help if you got a featured bio to let the audience know who you are and what you do. Ideally, it would be best if you got a byline, a link back to your site and a headshot from your guest blogging. Getting all of this ensures you get the maximum out of your guest blogging efforts.
Do your research
Don't just pitch to anyone. Do your research on authority websites in your niche, find out any gaps in their content, be familiar with their writing style and then pitch to a bunch of them. Not everyone will jump at your pitch, but you'll find worthy takers when done in the right way.
2. Directory Submissions
Directory submission is an off-page optimization method in which you submit your website's URL to various web directories or business directories. These directories could be paid or free. This has several advantages like faster indexing and more traffic from directory submission websites. This increases your chance of appearing on Search Engine Results Pages (SERPs).
Here's how to make Directory submission right;
Choose the best directory submission list
Submit your site under the correct category and sub-category
Never spam a directory
3. Social Media Sharing
Social media can not only be a great tool to put forth your content in front of a new audience, but it is also helpful in building backlinks. Although many experts believe social media shares don't build backlinks, they are in the minority.
To leverage the power of social media, get the basics right first. The first and foremost tip for content marketing on social media is to ensure you have quality content. Other than that, include your website in all of your social media handles and ensure all these links are not broken.
Some other helpful tips to maximize social media sharing are;
Build a relationship with your fans
Track your fans when they mention your brand using tools like Mention. This will help you build a relationship with your fans who are already aware of your brand.
Make sharing easy
Simplify the sharing process for your audience by providing social media icons. The best way to do this is to have floating icons on the sidebar. This would ensure your audience can share the posts no matter where they are on the page.
Use Infographics
An Infographic makes your content easy to understand and breaks the monotony of texts. As it is visually appealing, it is also more shareable. This can help you build valuable, high-quality backlinks.
The key is always to include an embedded link for your infographics. This way, whenever anyone shares it on social media, it will link back to you. You can create your own infographics with tools like Piktochart, or you can hire someone to do that for you. Remember, in order to be share-worthy; your infographics must be original and interesting.
4. Forum participation
Participating in online forums is another way to build links for your websites. In this, you join top online forums related to your niche and reply to their threads. Actively participating, leaving valuable comments, and helping solve queries will help you build connections here.
Follow the following steps for forum participation;
Be polite and helpful
Update your branded anchor text
If you have a helpful post related to the query link back to your blog
5. Blog Commenting
This is exactly what it sounds like. You find relatable content on high-authority websites and leave a comment on their post with your website's link. It would be advisable to add something valuable. Something that takes the discussion further. The only thing you need to be aware of is to make sure the site doesn't implement a nofollow tag.
Conclusion
Recent google updates have made spammy link building difficult. But, white hat link building is not rocket science and requires genuine effort on your part. Refrain from black hat SEO building to avoid being penalized by google.
If you were clueless about how to approach white hat SEO link building, we hope you find this post helpful. Do you agree with our approach to SEO link building? Would you like to add something to the post? Feel free to comment.