Direct vs Organic Traffic which one is more important for your website traffic. As a website owner, where should your focus be? Read on as we answer all these questions and much more in this detailed article.
There are several sources from which a website can get its traffic. Let's discuss this one by one before diving deeper into our Direct Vs Organic Traffic subject.
Types of Website Traffic Sources
Direct Traffic
Direct traffic is when someone makes a URL search of your website from their web browser. Sometimes, analytics tools categorize traffic as direct when they don't get any source or data about the traffic. There are several other reasons why an analytics tool would classify the traffic as direct.
Some of them are;
Missing or broken code
Using a mobile app, or a bookmark
HTTP to HTTPS
Following a link from a document
Organic Traffic
All unpaid traffic comes under the category of organic traffic. It is the opposite of paid traffic. This mostly comes from Social media shares appearing on Search Engine Results Pages (SERPs).
Referral Traffic
When the traffic comes from other sites rather than from search results on Google, this is called Referral Traffic. Google recognizes this visitor as a referral. Referral traffic is the result of quality backlinks. This makes your site visible in front of a new audience and is a vital metric to help you build domain authority. Tracking your Referral Traffic is a great way to check if all your link-building efforts are bearing fruits or not.
Campaign Traffic
Campaign Traffic is the traffic you get as a result of running campaigns like FB ads. The sole purpose of campaign traffic is to bring more traffic to the website.
Social Media Traffic
As the name suggests, social media traffic is what you get from various social media channels like Facebook, Instagram, Twitter, Pinterest, etc. This could be anyone clicking on a tweet or a FB post and landing on your website.
Social Media Traffic is an important metric and should be on your priority list as it tells Google that your website is a trusted source of information. The number of social media shares you get is a deciding factor for building your domain authority.
Email Marketing
This is the form of marketing in which you send emails to your email list telling them about your products, services, or offers. Email marketing is a great tool to educate your audience. Email marketing has an astounding ROI and is one of the most effective marketing strategies out there. For every dollar spent on email marketing, you get $42 in return. This is why businesses, irrespective of their size, put considerable emphasis on email marketing.
Paid Search
Paid search is a form of digital marketing in which you pay search engines to appear on their search engine results page (SERPs). Paid search works on a pay-per-click model, meaning you pay when someone clicks on your ads. This is a great way to provide visibility to your website. As search engines like google are in complete control of the ads, this is a measurable mode of marketing. This provides you with an exact ROI and other valuable insights into your marketing strategy.
Paid Media
Paid Media includes all forms of paid ads on social media, search engines, and even traditional TV ads. Paid Media is an umbrella term that covers all your paid, external marketing efforts. The traffic that you get from this is called paid traffic.
How do you get Organic Traffic?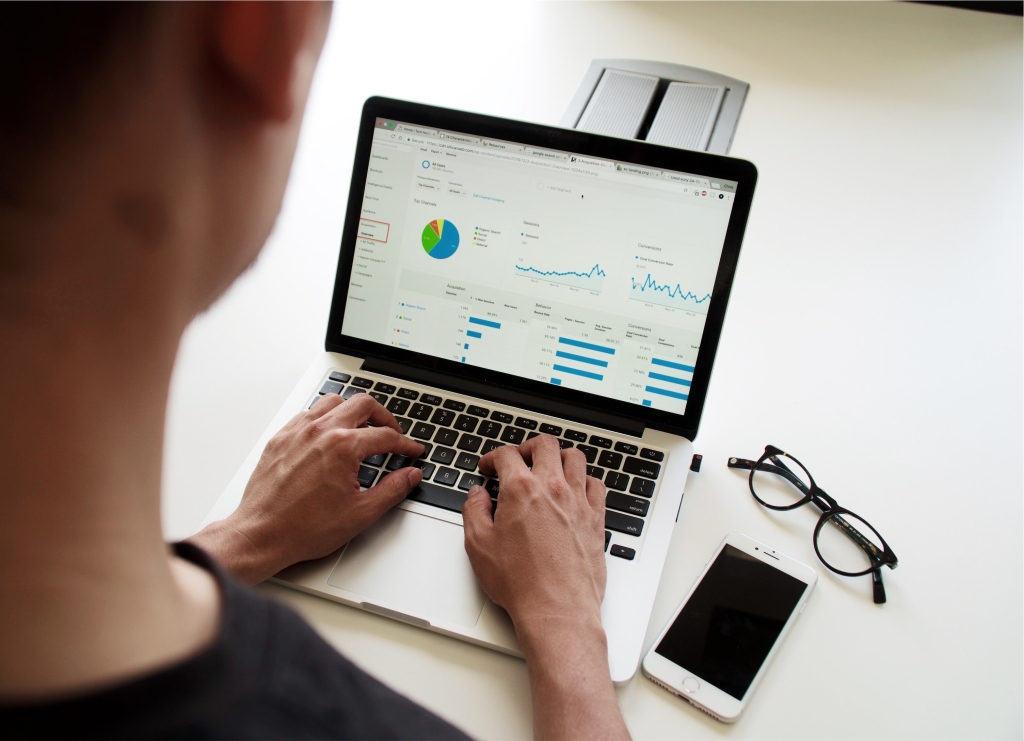 As discussed above, organic traffic is what you get directly from search engines like Google and Bing. You have to appear in the organic search results to get organic traffic. The branch of digital marketing that focuses solely on organic marketing is called Search Engine Optimization(SEO).
Google lists over 100 factors that determine the organic traffic to your site. Needless to say, this could be overwhelming for businesses. So, how to increase organic traffic? There are many ways to do this, but the simplest one is to hire an SEO agency like RankZ. They ensure when prospective clients are looking for your products or services, their search ends with you and not your competitors.
There are a number of different SEO techniques that you can use to improve your ranking on SERPs, but keyword research is the most important of them all. RankZ provides a holistic and measurable approach to Organic Traffic. Their industry best practices have led them to rank over 25000 competitive keywords. This, in turn, has brought over 3 million monthly leads to their clients. This is the reason they are trusted by some of the biggest names in the industry like ICICI, Razorpay, and Expedia.
Why is Organic Traffic important?
Organic traffic is at the core of the success of your website. It can make or break your business. People take the help of search engines to find the solution to their problems. If you can provide services or products that they are looking for, you have a higher chance of getting a sale or lead. Other than this, there are a host of other reasons why you should bother about getting organic traffic. Here are some of the chief reasons;
Loyal customer base
Highly qualified leads
Promotes a sustainable business model
Better conversion rates
Better Return on Investment
Scalable & economical
How do you get Direct Traffic?
The problem with direct traffic is if your analytics tool couldn't figure out from where your visitor came, it marks it as direct traffic. But this isn't always a problem. Direct traffic can also be a result of someone typing your URL into their web browser or because they have bookmarked your website.
You can undertake the following steps to increase direct traffic to your website;
Make your website user-friendly
Making your website user-friendly means keeping all your content up to date and ensuring your website is easy to navigate. This ensures your customer gets what they are looking for and they don't have a hard time navigating through your website. Better still, a good user experience will help you build brand loyalty with your customer.
Simple URL
When choosing a URL for your website, go for a simple and memorable one. You can also employ this strategy for your web pages. A short and simple URL will be easily memorable for your customer and help you increase your direct traffic.
Emphasize customer retention
Rather than getting new leads, focus more on retaining your customers. This will help increase brand loyalty. A loyal customer is more likely to bookmark your site or directly type your URL into their web browser.
Increase brand awareness
You are likely to get more direct traffic if your customer is aware of your brand. If you are a leader in your niche, your customers will not google you and come directly. For example- if you want to get a pizza and you love Domino's. You'll go directly to their website to order. On the other hand, someone who isn't loyal to a particular pizza brand will most likely search for pizza places near them.
Why is Direct Traffic important?
Direct traffic is a huge indicator of authority. When a website gets good direct traffic, search engines realize its popularity and help it to establish itself as an authority in its domain.
Direct vs Organic Traffic
So, here's what the direct vs organic traffic differences look like;
| | |
| --- | --- |
| Direct Traffic | Organic Traffic |
| Directly reaches the website using URL, no search engine is involved | Reaches the website through a search engine or social media platform |
| Builds Domain Authority by informing search engines that your website is a reliable source of information | Brings new leads when your website appears in the SERPs |
| Customers become loyal to the brand as they stay longer with them | Gets new leads through the increased traffic |
| Highly qualified leads as the search intent are already there | Comparatively less qualified leads as the search intent may or may not be there |
Which is better for your business?
Now that we have discussed both the topics in detail. Direct vs Organic Traffic, which is better for your business? The answer is – it depends on your business and your goals for your business.
If you are looking to get new leads and make more sales, you must target to increase your organic traffic. On the other hand, if your goal for your website is to build brand awareness and retain your existing clients, you must focus on direct traffic.
Conclusion
As we have discussed so far, it is vital to know the direct vs. organic traffic difference as a website owner. However, the preference for one over the other entirely depends on your business goals.
Most of your direct traffic is your loyal customers who are aware of your brand. Provide them impeccable navigation on your website to retain them. They will help you become an authoritative website.
Organic traffic is the people who come to your website through search engines. If you want to get better in this, you need to ensure your SEO-optimized website. You also need to make sure your website has a considerable presence on different social media platforms. A significant number of social shares is central in helping you grow your organic traffic.
If you're unsure which kind of traffic you should focus on or would like a piece of expert advice, contact RankZ. Their SEO experts will solve all your website traffic woes and exponentially increase the number of your website visits.