Need to keep on top of what's happening in the world of SEO? We've sifted through the recent major happenings in SEO and our Weekly SEO Round-Up brings it to you in bite-sized bits you can easily digest. Enjoy!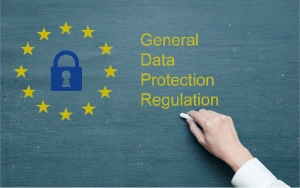 Some US Websites Unprepared for the GDPR
Perhaps the biggest news in SEO this week is the General Data Protection Regulation (GDPR) coming into effect in the EU and EEA. It regulates personal data collection, storage, exploitation and sale, plus export of personal data outside of the EU and EEA and imposes hefty fines for breaches. Implementation of the GDPR proved problematic for some major US news websites (Chicago Tribune and LA Times included) which have become temporarily unavailable in EU and EEA countries.
Facebook and Google Slapped with GDPR-related lawsuits
It didn't take long before both Facebook and Google found themselves facing lawsuits claiming breaches of the GDPR. The lawsuits, totaling approximately $8.8 billion, were filed by privacy group noyb.eu. The group is led by Max Schrems, an Australian long-known for his advocacy of more regulations governing data usage by companies. Apart from being fined if the complaint is upheld, the companies would have to change their data collection operations.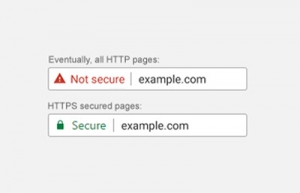 Changes Coming to Google Chrome's Security Indicators
Google's Chromium Blog announced more changes to how its Chrome web browser indicates security levels of HTTPS and HTTP sites. Beginning September, 2018 with Chrome 69, "Secure" label and HTTPS scheme will be removed. Then in October, Chrome 70 will commence using the red "not secure" tag, warning users if they attempt to enter data on HTTP pages. The company previously stated that from July, 2018, its Chrome 68 will use the label "not secure" on all HTTP sites.
Twitter Announces Behavior-Linked Approach to Tweet Rankings
Twitter served notice that it will be "integrating new behavioral signals into how Tweets are presented". It's targeting accounts with unconfirmed email addresses; anyone who signs up for multiple accounts simultaneously; accounts Tweeting and mentioning other accounts which don't follow them; and behavior which suggests a coordinated attack is in progress. The signals help Twitter to filter searches, ranking offenders lower. Tweets from accounts related to the offenders will also be affected.
Google Reverses – Makes Search Snippets Shorter Again
Google's Danny Sullivan confirmed that search snippets are now shorter. This follows the company's move to lengthen snippets in December, 2017. Sullivan also pointed out that snippet-length is not predetermined but is "based on what our systems deem to be most useful."  While covering the story, Search Engine Land, which Sullivan co-founded, pointed out that the change does not affect the effectiveness of meta description length since these "are not from the meta description, but rather they are from the content."
Early Details Released on Much-Anticipated SMX® East 2018
Search Engine Land announced that registration is now open for its SMX® East 2018 in New York City, October 24-25. SMX is billed as "the only conference series that is 100% dedicated to search." It is set to feature experts in search marketing who can provide attendees with actionable tactics to start growing their businesses. The well-respected search marketing industry publication also advised that very limited space is still available for its SMX Advanced, to be held in Seattle from June 11-13.